So you'd like to know us better?
---
https://research.securitum.com is a website created by securitum.(com|pl) team, with a sole goal to write and share knowledge about (mostly our) vulnerability researches and cyber security education content.
There shall be no news nor fast (and junk) content to amuse here.
You can find two types of cyber security publications here:
Education – texts written to share knowledge and educate. They shall be about cyber security topics or general IT technology with a security twist. We strive to write so called long-reads, being comprehensive materials from which you can learn.
Research – vulnerabilities analysis, written about things we discovered or helped to discover and analyze. You shall expect a few zero days and first-public-reads here, as long as responsible disclosure allows us.
---
We're a sister site of famous Polish https://sekurak.pl/ portal. Many our readers (some only through Google Translate!) asked us multiple times for the last few years:
When will you publish your texts and research in English?
Finally in 2019, the time has come! So if you love to read Sekurak's authors, but prefer English, you've found the place (and the time 🙂 ) ! From now on, we plan to publish most of articles on both sites, with differences in regards to general news and Polish related topics. We've chosen few Sekurak texts from last years and translated it to English to give you glimpse what to expect from us. We hope you like it!
And by the way, we are from Poland, proud European Union member!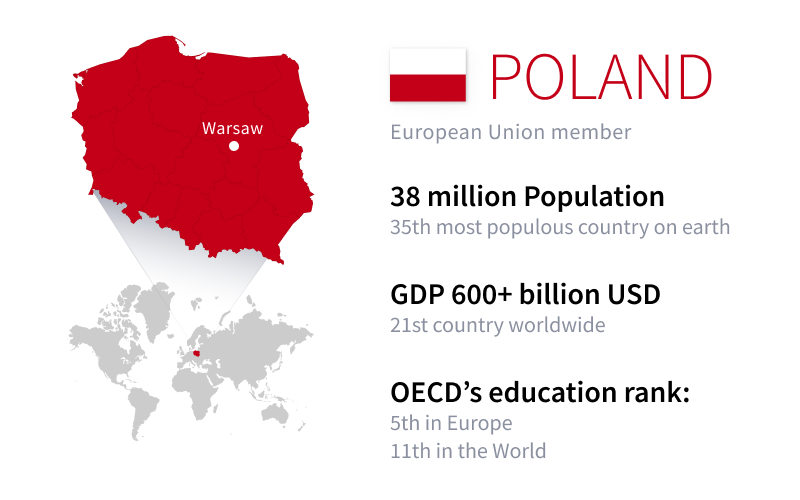 All our team members work on day by day basis in Securitum. We live in a cyber security bubble and feel good about it 🙂 If you're interested to know our team more, feel free to roam through multiple publications of our website. We're proud to admit that you can find here among others:
Michał Sajdak, founder of Securitum & Sekurak
Michał Bentkowski, chief security researcher, and Google's Hall of Fame 0x0A List member
and many many more members.
---
Last but not least, as we've mentioned multiple times here about securitum.com, let us write shortly who they are?
Securitum is a leading European pentesting company.
Securitum currently employs over 30 security consultants and do more than 300 separate penetration testing projects every twelve months. Top European banks are Securitum customers. What services does Securitum provide? Short list of core ones:
web application penetration testing
mobile application penetration testing
social engineering activities (digital and real world ones)
network and infrastructure pentests
whitebox analysis of systems, configuration and source code
IoT and hardware security analysis, including protocols analysis
In general, almost every red teaming activity is Securitum bread and butter, check out more at Penetration Testing page or reach to them directly (soon).